Choosing the right underwear factory is very important, 5 things to pay attention to when making a underwear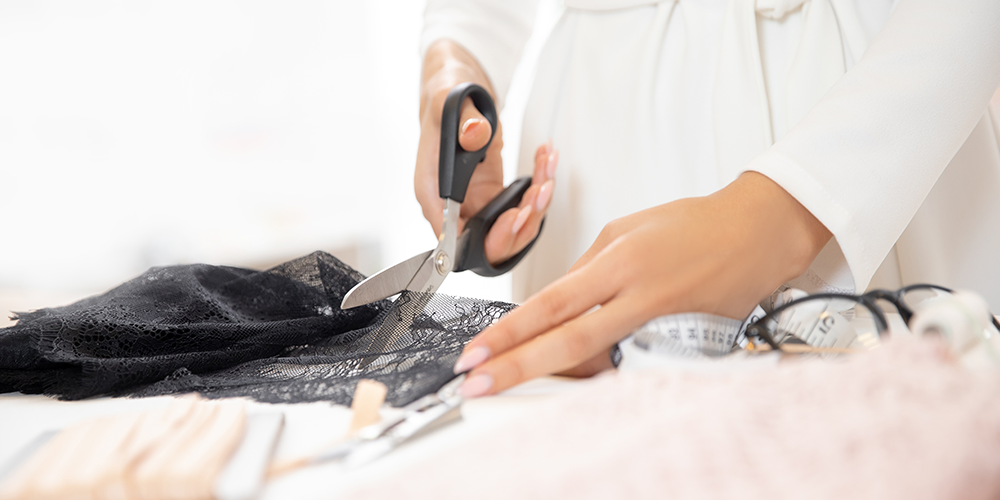 Recently, many new network underwear brands have risen rapidly, and the fast-fashion trend has also affected the underwear market. In the past, consumers pursued cheap, serviceable bra, but now they also focus on fashion in addition to parity. Therefore, many companies don't want to sell wholesale underwear. They want to make more in line with the currently popular styles, if you are in such an industry, you can't miss this article, and the precautions for contacting the underwear factory will be explained to you at one time!
1.How to choose an underwear factory?
Profound Experience
There are a lot of underwear factories. You can check online in advance whether this underwear factory has commercial firms or an actual factory that can be visited. If it is an underwear factory that has been in business for many years, the factory can provide more work experience and suggestions for modification.
Fluent Conversation
Making underwear is not like buying things. You need to constantly communicate and adjust the details of underwear. A full experienced underwear factory can observe it in the planning stage. Have you considered the underwear production plan from your standpoint? And give the best underwear-making suggestions. An experienced factory can have more than you think. If you can communicate effectively, you can find an adjustment balance point, which can effectively reduce the chance of errors in the mass production of goods.
Moderate Price
Please note the underwear factory has a clear pricing method so that it will not exceed the price budget in implementation, for example, a Proofing fee is required for underwear production? Minimum order quantity? Even if the cost of raw materials will rise and fall, a stable and reasonable quotation method should be given in the quotation.
2.Pattern Making
The underwear factory will ask you for the underwear design. You can provide samples or 2D and 3D design drawings that you want to make. If you can provide physical samples of underwear, the underwear factory can quote you more accurately; if you don't have underwear samples but have your own designer, you can provide 2D or 3D design drawings, the underwear factory only needs to estimate the required materials to you quotation, after the factory makes the underwear samples, you can have a more accurate underwear price! Both ways are recommended to observe the better underwear styles sold in competitors' stores. We have complete bra pad materials and underwear fabrics. The bra pad materials are silicone, foam, and inflatable. You can provide your reference. Then come to the underwear production design.
(Read-Around:
What are the materials of the bra pad?
)
3.Size and Quantity
The size of the bra will vary from country to country. You must measure it accurately before making it, especially the bra bust. For example, Asians and other countries have slightly different body shapes. An experienced underwear factory can give you suggestions. Our underwear factory has many detailed suggestions for underwear production for your reference. Different production quantities will have different quotations. I recommended thinking about this problem before production. The unit price depends on the style and material. But there are many types of underwear accessories, including bra pads, back buckles, shoulder straps, shoulder buckles, etc. The quantity needs to be determined in advance to facilitate the underwear factory to purchase all underwear materials and fabrics. We are an underwear factory that possesses profound experience in the establishment of more than 20 years. We can provide complete underwear materials.
4.Sample Charge
After confirming that the initially estimated quotation is acceptable, the underwear factory will provide samples, and the sample fee will be charged according to the style and material. The sample fee of each underwear factory is different. The sample fee is mainly the cost of making the underwear cup. Before making the underwear, you can confirm with the underwear factory whether there is a cup shape you designed. If not, our factory will create a new model for you. Therefore, it is very important to choose a professional underwear factory. The profound experience in underwear making can provide you with more cup styles to choose from.
5.Lead Time
From underwear design, material selection, size and quantity confirmation, product proofing, and the start of production, it takes time to communicate and modify back and forth, in order to help you make the perfect underwear. The last important thing is delivery time. , Our factory will confirm the delivery time with you to avoid the risk of delay. At this time, it is very important to choose an underwear factory with more complete resources and good reputation. In general, if the first order is placed, it will take about 30 days to prepare for the production of underwear. We will make adjustments and inform you according to the current situation.
In conclusion
When making underwear, everyone wants to find a professional underwear factory with reasonable prices and good quality. Choose a professional and reputable factory that can provide smooth communication and professional advice to avoid dissatisfaction after underwear production. Underwear is to accompany girls to grow into women. It is the most intimate clothing for women every day. If you want comfortable and beautiful underwear, besides its own design is the focus, the choice of underwear factory also has a lot to do. If you have any underwear production needs, please leave it to us, an underwear factory that emphasizes quality communication and profound experience.