What is Seamless Bra? 3 key point for manufacturing the perfect bra.
What is Seamless Bra? 3 key point for manufacturing the perfect bra.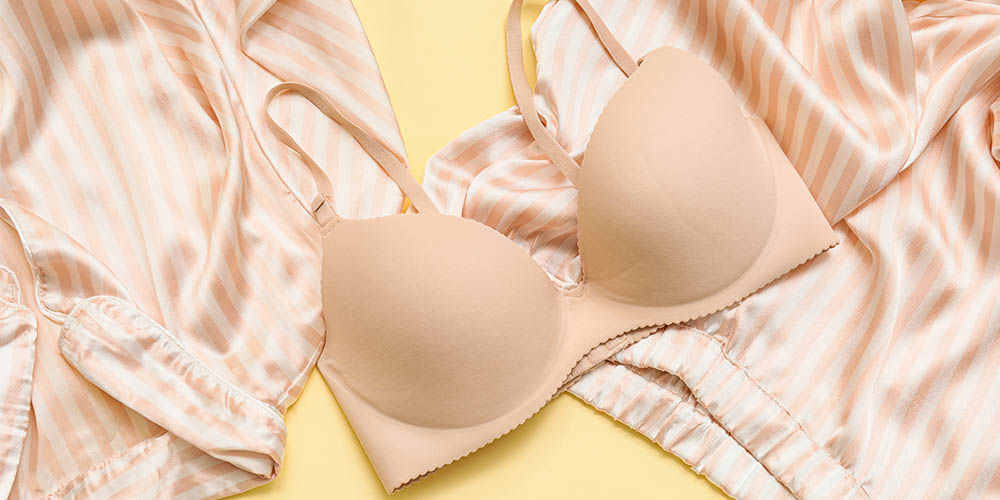 Seamless bra is a highly popular type of underwear known for its skin-friendly and comfortable characteristics. Whether for important occasions like wearing formal dresses or just for everyday wear with a simple t-shirt, many women cannot do without the presence of seamless underwear. Today, we will share what seamless underwear is all about. Is it the same as wire-free bras? What details should brand manufacturers pay attention to during production? This article will guide you through the complete process of creating seamless underwear and help you produce a highly competitive and error-free perfect product.
〈Futher Reading: How to choose a sleep bra?〉

What is seamless bra? Is it the same as wire-free bras?
Please note that seamless bra is different from wire-free bras. The seamless bra is typically made of nylon synthetic fibers, which are lightweight, elastic, and smooth to the touch. The manufacturing process mainly uses a one-piece technique and avoids complex decorations such as lace, embroidery, and ruffled edges to prevent skin irritation from thread ends or seam joints. The minimalist, lightweight, and comfortable characteristics of seamless underwear make it a favorite among many women as it can be worn under any outfit without affecting its appearance.
Seamless bra: features a smooth material and a one-piece cup design that avoids complicated decorations and seam joints.

Wire-free bra: Wire-free bras are bras that do not have underwire.
What are the types of seamless underwear?
In recent years, seamless bra has become very popular among many women due to its easy-to-match and comfortable features. This has led many brands to see the potential in this market, and various styles have been introduced to cater to consumers' preferences. During the process of producing underwear, the style of the bra and the materials used are crucial factors in the manufacturing process. In the following, we have categorized three types of seamless underwear according to their materials and cup designs. This will help you understand which direction to develop your product in before starting the manufacturing process.

Clasp-free seamless bras
Seamless bras with hooks are the most common seamless bras on the market, with shoulder straps and hook designs that are worn and removed in the same way as regular bras. The difference lies in the material used, which is smooth and glossy nylon material, and the production process that does not involve stitching or visible seams, nor does it use complicated or fancy designs. The overall look is simple, durable, and comfortable.
Fabric NuBra
NuBra made of fabric material is also a type of seamless underwear, with the advantages of comfort, breathability, and lightness. It goes well with any clothes and is completely invisible, with no visible underwear lines, just like not wearing underwear at all. The styles can be divided into "front clasp invisible bras", "one-piece invisible bras", "shaped strap invisible bras", etc. Our fabric NuBra seamless underwear uses patented natural and safe silicone to enhance adhesion, which is different from commercial products that lose adhesion even after washing.
Silicone NuBra
NuBra made of silicone material is also classified as one of the types of seamless underwear. The process design of using silicone material to form a one-piece shape makes the breast lines smooth, round and full, and perfectly close-fitting. When worn, it is really comfortable, with no seams or stitching, completely invisible, just like not wearing underwear at all. Whenever there is an important occasion that requires wearing a dress or formal wear, it is essential to prepare seamless silicone underwear.
〈Futher Reading: What is Silicone Bra?〉

What are the key points in the production of seamless underwear?
The market for seamless underwear is large, but it doesn't mean that all seamless underwear will sell well. The success of seamless underwear depends on many key factors in production. Whether consumers are satisfied after trying them on, and whether they recommend or repurchase them, all depend on the professionalism of the manufacturer and the experience of the design and development team. Below are some design points in the production of underwear that will help you create the perfect undergarment that consumers will never want to go back from.
〈Futher Reading:

The detailed process for wholesale of underwear

〉
Color and Fabric
The seamless underwear not only needs to be comfortable to wear but also needs to look like there is no underwear on. Therefore, the selection of color and fabric is crucial in the production of seamless underwear. Before making seamless underwear, it is important to avoid using fabrics that are too dark and to consider color matching from the consumer's perspective. Basic colors such as skin tone and gray should be included, and fabrics such as mesh, solid fabric, and ice silk are recommended for selecting styles, so that even when wearing light-colored clothing, the color and texture of the underwear will not be visible.
Bra Cup Edge Design
The bra cup edge design is a major focus of seamless underwear. Often, even though the underwear is seamless and without seams, there are still lines visible when wearing clothes. Based on our experience, this is usually due to poor cup edge design. In this case, it is recommended to ask the factory to confirm if the following issues are the cause, in order to improve the problem of visible lines on the outer edge of the cup of seamless underwear.
Stitching is too concentrated: The bra stitching is too dense, which deforms the cup edge and prevents the cup from fitting properly on the breast.
Inconsistent thickness: Poor quality foam in the cup causes inconsistent thickness.
The poor pattern fit: The fabric and foam do not have a good fit, and they pull on each other, causing deformation of the cup edge.
Support and Cut Design
In addition to comfort, support and coverage are also important factors for consumers when selecting underwear. In addition to the NuBra style, seamless underwear on the market is generally available in two options: with or without underwire. For the large-busted market, underwire can be added to create a more perfect and round shape, improve focus, and enhance support. Alternatively, underwear manufacturers can be consulted to use cut design and fabric material to achieve a perfect bust effect for seamless wire-free bras.
Recommended Seamless Underwear Factories: YOHONDA
When considering developing a new product, it's an important decision to choose to work with a large and professional OEM factory. It is recommended to first conduct online research to identify qualified companies and inquire about their experience with similar product types. Choosing a team of experienced R&D professionals can help avoid production errors and provide unique and creative solutions for each client, making the OEM process smoother and more competitive for your product. YOHONDA Company has over 20 years of experience and advanced equipment, offering various styles of seamless underwear production and customized OEM services. They have a wealth of experience in product development, manufacturing, and inspection and are committed to providing the best bra products to everyone.
〈Futher Reading:

Choosing the right underwear factory is very important, 5 things to pay attention to when making underwear

〉
In conclusion:
To engage in seamless bra manufacturing, it is essential to have a basic knowledge of bras to create products that meet market demand and have competitiveness. These knowledge and insights can be provided by professional bra manufacturing factories. Today, we are sharing some key points for making a perfect seamless bra without leaving any traces. Of course, there are many details to pay attention to, but we have a dedicated production team and quality control team to ensure the quality of the products. If you have a large demand for bra production, please feel free to contact us!

Article Classification
Article keywords