The detailed process for wholesale of underwear
The detailed process for wholesale of underwear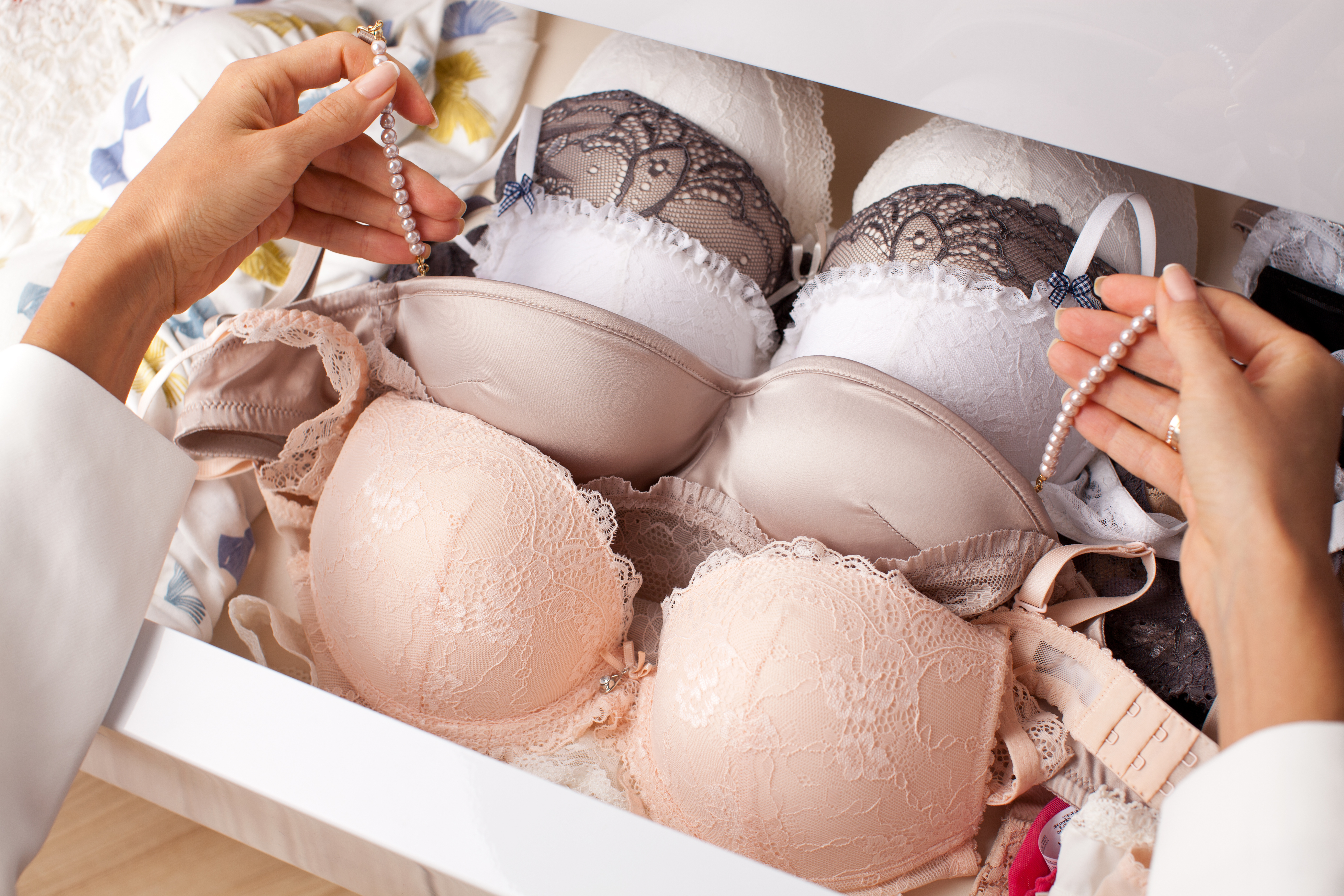 Would you like to know some tips for wholesale of underwear? Wholesale of underwear requires more caution than general casual clothing, as underwear comes into direct contact with the body and must be made of good materials to avoid causing allergic reactions to the skin. Especially for women's underwear, strict attention must be paid to the materials, size, style, and choice of factories. A good company will choose reliable wholesale manufacturers of underwear to collaborate with and pay attention to all kinds of details for the benefit of consumers so that buyers can have quality choices.
What should you pay attention to when wholesaling underwear?
Wholesale of underwear requires greater emphasis on material, size, and design than wholesale of general clothing. Since underwear is the first layer of clothing that comes into contact with the skin, it cannot have any rough surfaces and must not cause allergic reactions. Design is also crucial, as adjustments need to be made according to the body types.
The material of the underwear must be skin-friendly
In recent years, Taiwan's wholesale underwear has been using materials such as silicone, foam, nylon, Lycra, and polyester. For those who want to have a skin-friendly feel, silicone material invisible bras are a good option. They are commonly used with formal dresses and sexy off-the-shoulder clothes. Silicone invisible bras are also suitable for small-breasted women who want to have a deep V-neckline. Foam bras are usually one-piece and designed without underwires, making them lightweight and comfortable to wear as sleepwear. Nylon and polyester fibers are also commonly used in underwear fabrics. Nylon is more elastic and stretchy, making it suitable for yoga clothing, but it tends to pill. Polyester fibers absorb moisture and wick away sweat, making them suitable for high-intensity sportswear. Lycra is a versatile material that can be combined with artificial fibers or cotton to make fabrics. It is mainly used to make women's shapewear, compression shorts, and swimsuits.
〈Further Reading:

What is TACTEL

〉
What type of underwear should be wholesale?
Taiwan's underwear industry has been popularizing Japanese or Korean-style underwear styles in recent years, which are deeply loved by young people. In recent years, there are many cleverly designed and soft-colored Korean-style underwear. Morandi blue and green are very popular underwear colors in recent years. This series of colors have lower brightness and emits a high-quality atmosphere that is not tiring to look at for a long time. The popular styles are non-wired bras, which are comfortable and suitable for many different occasions such as work or school. Many people also use non-wired bras as sleepwear to prevent breast expansion. Bras that can provide lift and support are also very popular, but they must not be heavy. Choose thin and lightweight styles. Nowadays, many bras that can provide lift and support have added side strips to prevent side bulges. Although silicone bras are not the styles that people wear daily, they are needed for specific occasions such as weddings, parties, and major ceremonies where dresses or formalwear are worn to achieve the best results. Before wholesale purchasing, it is important to choose the type of underwear and have a clear idea of the prices and styles to be discussed.
〈Further Reading: How to choose a sleep bra?〉
Bra Size and Distribution of Cup Sizes.
If you are wholesaling underwear to be sold in Taiwan or other Asian countries, the most popular cup size is B, followed by C. D cup or larger sizes are less in demand because Asian women generally have smaller breasts compared to women in other parts of the world. Therefore, the range is usually between A and D cups. However, if you are wholesaling underwear in Europe or Western countries, C cup is the most common size, and A cup is the least in demand. In these countries, you may also encounter demand for E or F cup sizes, with the overall range being between A and F cups.
Utilizing materials that have passed inspection and quality control.
Underwear is the closest clothing item to human skin. When wholesaling underwear, it is important to pay attention to good quality materials and not use cheap fabrics that can cause adverse reactions to the skin. Some cheap fabrics not only cause skin redness but also allergic reactions. It is necessary to use fabrics that have passed the qualified inspection and are harmless to the human body. Our company's products have undergone strict inspections and have passed the SGS inspection. Customers and our underwear wholesalers also demand the use of qualified fabrics. Foreign companies also attach great importance to whether the fabrics are qualified. Once adverse reactions are detected, cooperation will immediately stop. Therefore, when wholesaling underwear, it is important to pay attention to whether the fabrics used in the products are safe and have passed inspections.
The process of wholesale Underwear
Types of Underwear
Firstly, you need to know about your TA, whether it is a low-priced route that can be easily purchased by the middle class or a high-priced boutique lingerie route. These two directions for wholesale underwear are completely different. Next is the style of wholesale underwear. Wireless bras are a type of lingerie with a very wide range of applications. Choosing some high-quality wireless bras can meet different needs. If you want to have a sexy deep V effect, you can choose a style that concentrates and lifts. Those with sports needs can choose breathable material sports bras. If you want to go for an elegant and sophisticated look, you can purchase lace lingerie. Although it may be less functional than other lingerie, elegant lace lingerie can increase a woman's charm and be fashionable.
Underwear Factory
Finding a wholesale lingerie factory is not difficult, but if you want to develop your own lingerie style, it is important to choose an experienced factory to help you produce it, which can save you a lot of time and effort. In addition, it is important to consider the materials used. As mentioned earlier, consumers care most about the quality of the material, which does not necessarily have to be the most expensive but must not cause discomfort to the skin. Choose a factory that uses safe and inspected materials. Choosing a factory with good communication can also save time and effort. If you can communicate and discuss smoothly, the development time can be greatly shortened. Finally, it is important to choose a factory with a reasonable price range. Ask more questions and make comparisons. Developing a lingerie style requires a lot of energy and resources, so don't be fooled by some unscrupulous manufacturers.
〈Further Reading:

Choosing the right underwear factory is very important, 5 things to pay attention to when making underwear

〉
Underwear Pattern
There are two ways to wholesale underwear. One is to develop a new style of underwear on your own, and the other is to make minor adjustments to the factory's provided template. The first method is suitable for those who have their own ideas about underwear design and want to create unique underwear styles that only they can sell on the market. However, the development difficulty and cost are huge, and the manufacturer will not mass-produce them for you at first, so the price will be very high. In the early stages of starting a business, there is a lot of pressure to stock up, and consumers need time to understand your brand and products. The other method is to use the factory's existing template, which saves time and effort, but it's not easy to make a difference. Your underwear will be similar to those available on the market, and the price may be very low.
Confirm Delivery Date
After both sides have reached an agreement, the final stage of wholesale underwear is to confirm the delivery date. The operation time of each factory varies, and the delivery time will be extended or shortened depending on how complexity of your product. In recent years, many flights or shipping have been affected due to the pandemic, so sometimes the delivery time may be changed. Therefore, it is necessary to confirm and maintain contact with the factory repeatedly. Our company usually takes about one month for each order. For products that are continuously ordered, a large quantity can be produced at one time as inventory, which saves time for confirming orders back and forth. Producing in large quantities at one time can also reduce costs, but it is necessary to ensure that the inventory can be sold out.
In Conclusion
To become a successful lingerie wholesaler, the most important thing is to know your positioning and what products you want to sell to consumers. The quality of your products is also a key factor for success because consumers care about quality the most. The factory that you choose for lingerie wholesale can help you with quality control. Selecting a safe and reliable factory can make your business journey much smoother. YOHONDA Company has more than 20 years of experience and professional personnel responsible for product development, manufacturing, and inspection. We hope to have the opportunity to work with you in the future.

Article Classification
Article keywords